Hello Everyone,
It's time for the Hide, Find and Design Challenge from the CraftyScraps Forum. Here's how it works. Start at Michelle's blog, pick up her download and proceed to my blog, then from my blog you'll got to Ronda's blog and so forth until you've been to everyone else's blogs. Hopefully, you got here from Michelle's Blog. If not, make sure you go back to
Michelle's blog
and pick up her items. Look for the link to Ronda's after you get my download. After you get all the downloads you make a layout with it and go and post it at the
CraftyScraps Forum
. Look for Challenges and the Hide, Find and Design under Challenges. After you post your layout, Michelle will send you the Mega Kit. So simple, isn't it? But sort of fun too don't you think?
This month's theme was Finger Painting so you'll see all these adorable items to display the work of your favorite little artists. Here's a preview of the Mega Kit you can receive for participating in the challenge.
So click on the HFD button and get your download here: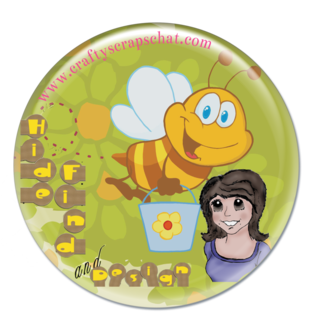 Enjoy the challenge! Can't wait to see your layouts!