Hey All,
CraftyScraps is having a 40% off sale from today until Wednesday.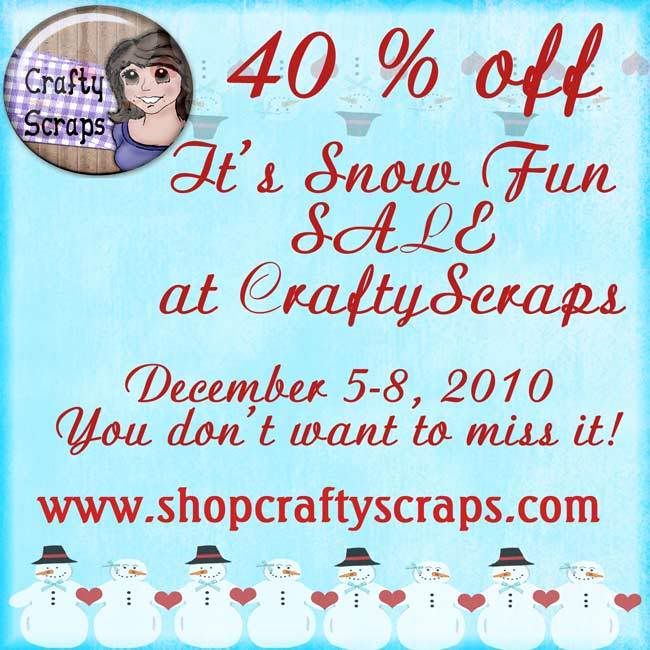 You will want to know that you can get this Mega Kit free with any $3 or more purchase. Isn't it great? Think of how your money will go with a 40% off sale. This Mega Kit has more than 80 pieces to it. It's perfect for all those Holiday layouts! You will definitely want this!
You can get to the store by clicking on any of these images!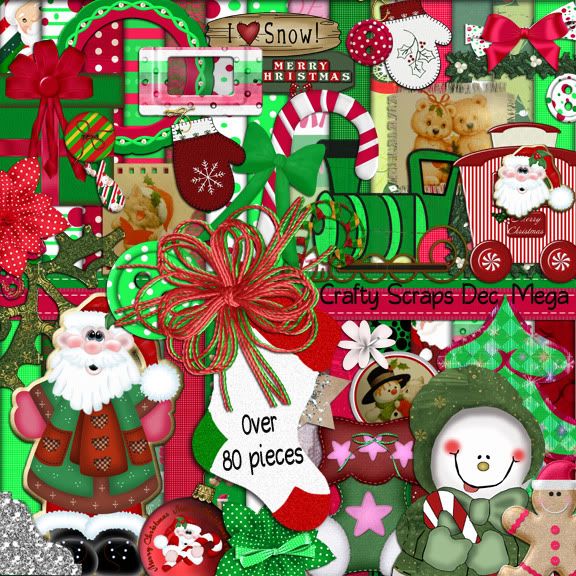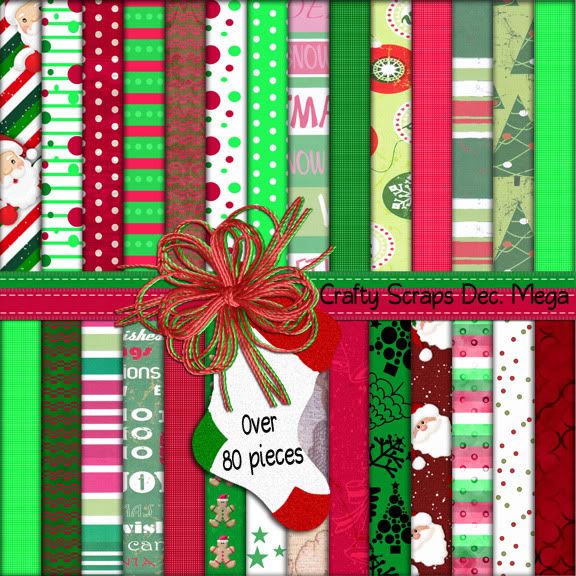 Don't forget about the Mega Kit Challenges we have at the
CraftyScraps Forum
. The first is the CT Caboose Challenge.
By completing one layout this MEGA Kit can be yours free.
The other MEGA kit is from the Hide, Find and Design.
Start at Michelle's
blog
, and from there you will go from blog to blog of the CTs, that's the find part. When you find the downloads you design your layout by the challenge directions in the
Forum
. After you post your layout you get this huge MEGA kit free! Great colors and great graphics. You will want this kit as well!
Now for the freebie!
Click the heart to download your freebie!
Hope you'll come check out the sale and all the great challenges we have going on at CRAFTYSCRAPS!