Hello,
Hope you were here for the blogtrain and enjoyed it. I'm going to keep it up for about another week and then it will be available in the store. I might add some more goodies to it. I liked the color palette.
Well, we have some very creative CTs in the store. They have been BUSY making layouts from the kits to show off for you to see what great things you can do with these kits. So, I wanted to show them off a little here on the blog! :)
Here's one new kit called Go Fish! It's got something in there for any fisher in your bunch~
Dear Diary is also available in Scrapbook Max Template format. There are some exclusive elements not available in the kit made especially for the templates. Check them out in the store!
These layouts are all made by Katherine. I will show you layouts from another CT soon! They've been busy and I want to give them all their due on the blog! :)
Don't forget about the new clipart we have in the store! It's all so darling!
These are just a few. There is much more in the store and many more to come! Looking for something particular, let us know. We'll see how we can accommodate.
Karen made a QP for you! It's from the 2nd layout of gone fishing. You can download it by clicking here.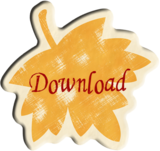 Hope you enjoy it! :)
Blessings,
Dina