Here's the 2nd of the Friday Frenzy Blog Hop! I hope you are all enjoying this. It's great to get all these Free QuickPages and check out the kits at CraftyScraps.
Here's the Blog Roll:

[I]Michelle[I]



[I]Dina[I]



[I]Ronda[I]



[I]Jana[I]



[I]Jabi[I]



[I]Pam[I]
[I]Paula[I]
Here's a close up of mine and the preview is clickable for the download. Please honor this as personal use only!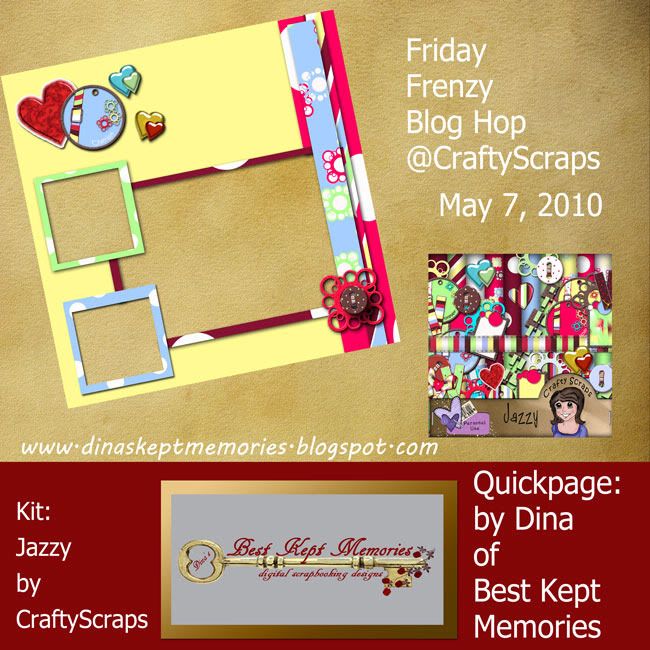 I hope you enjoy this HOP!!! Forget about the Frenzy of your Friday and get into this hop! You'll be glad you did! Please leave some love for the ladies! :) They all work so hard to do great things for everyone!
Blessings,
Dina