Hello All,
I'm here after an arduous day of jury duty! Yes, my civic duty. I really don't mind it was nice to be away from the children who are ready to be out of school (much like us teachers) for a change. But it was still a long day and no lunch until after 1:00 p.m. I was starving! :) My body is used to the 10:15 a.m. lunch I have at school.
Anyway, I just peeked in the forum at CraftyScraps to see that Michelle has added a free mini kit Add on for the new Scrapping Challenge in the forum.
Here's the preview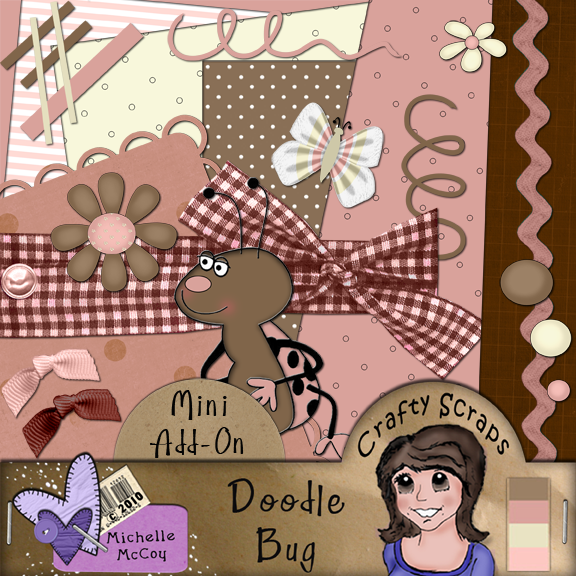 I love the Doodle Bug full kit and that is what I made the QP for last Friday's Frenzy Blog Hop from. So, you'll want to make sure you head on over to the forum at
http://www.craftyscrapschat.com/
and see all the challenges and freebies that are there. Most of the challeges end at the end of May and it's only 2 more weeks. So, if you haven't been there you are definitely missing out!
Head on over there now! :)
Blessings,
Dina