Hello,
The month is just starting and so you have all month to get on over to Craftyscraps (
http://www.craftyscrapschat.com/
) and complete the challenge. But, why wait, you will want this MegaKit so get on over there and complete the challenge with the mini. This is what I made with the minikit. It's my son.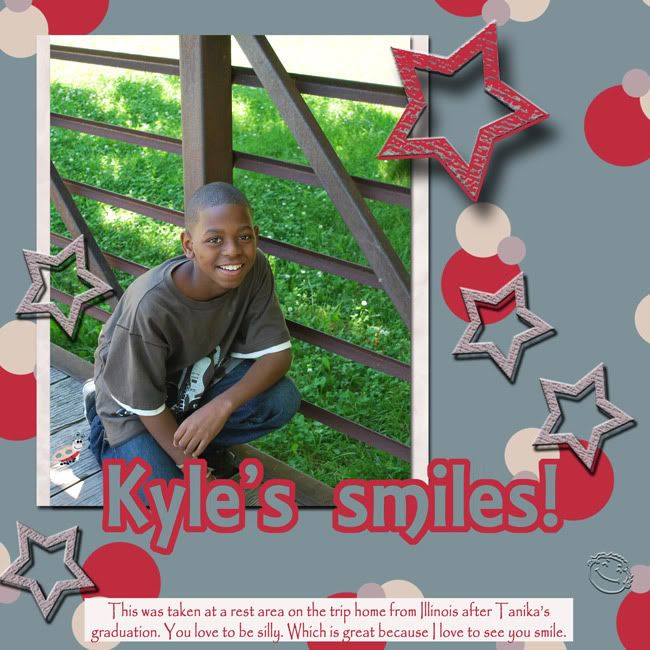 Here's my son, Kyle! Pretty handsome!
Later today you'll see my Luck of the Irish Blog Train Kit. Get ready to ride that train and hop on over to those other blogs!!
Best wishes,
Dina