Hello All,
There's much excitement here today. CraftyScraps has a new challenge called Hide Find and Design. We hide the materials on our blogs, you find them and then you design. After you post your layout at the Forum on CraftyScraps
http://www.craftyscrapschat.com/
you'll get a great free kit for your layout.
Click on the flyer to get your download.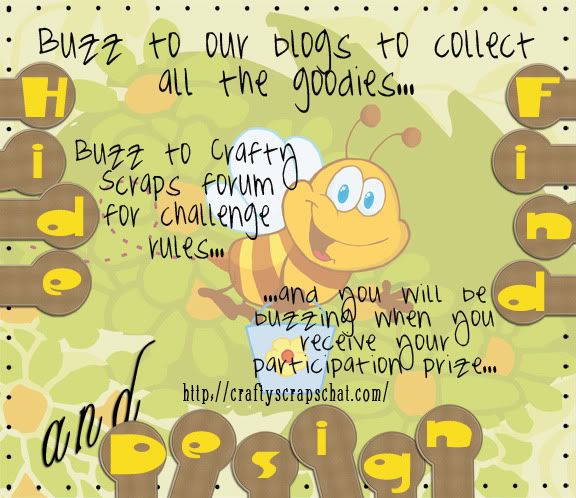 This is what you get when you complete your layout and post it at
http://www.craftyscrapschat.com/
Don't you love the colors and just look how fun it is! :) Please come particpate even if you are new to the forum. It will be really fun.
Okay, now your next stop is at
Click the button to take you there: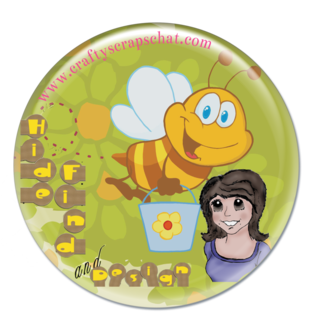 If you are just hearing about this you need to go to Michelle's blog and start from the beginning:
Okay, now for the other FREEBIE, the Catch A Ride on a Blogtrain is leaving the station today and it's a Garden Party. You'll have all kinds of pretty things after this blog train.
Here's my preview:
Click the preview to get your kit. Leave some love, I hope you enjoy it.
Here's the blog roll.
Relliurad
Badgirlzstuff
Kez Creates
Designs By Kelly
Crazy 4 Monograms
CU-Freebies
Karens Scraps and Graphics
Enjoy the ride and give some love along the way!