Hello All,
Well, at least if I have to apologize I have a gift to go along with it! :) LOL
I fell asleep last night, yes, at my computer! So, when I woke up, I just got into bed and I forgot to post my next QP for you! Please forgive and now today on this special FRIDAY you get 2 QPs. If I do say so myself they are quite lovely! :)
Here's a preview of all of them. Which ones they are will just me your surprise when you open it! :) Don't you like surprises?
Remember, the pages are made from this MEGA kit that you can receive FREE for completing a challenge at the
CRAFTYSCRAPS Forum
. FREE for making little layout! You've got to be acorns not want to do that! We have so much fun there and it is such a great group of ladies from all walks of life. We are an international group and everyone is just lovely! :) Please come check us out. Get the mini and make a layout and post it so you can get this beautiful Fall MEGA KIT for FREE!
So, here are the downloads! :)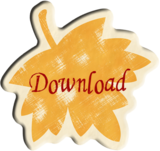 Each button gives you a different QP! Keep watching there are 2 more QPs that's Saturday and Sunday and I will be coming up with something more for Monday, Tuesday and Wednesday!!! It's time to be THANKFUL if just for the quickpages but I know you can find something else to be thankful for! I am thankful it's FRIDAY! AMEN? :)
Have a great Friday all! :)
Dina